Expert commercial concreting services in Penrith and the Blue Mountains
Commercial and Industrial
S&L Concrete's portfolio of work includes major projects for leading businesses and local Councils.
• Our professional team deliver projects of any size and scale.
• We use cutting-edge equipment, custom products and innovative techniques to deliver excellent results every time.
• Our staff are fully trained in WH&S practices and our safety management systems ensures your project is delivered safely and on time.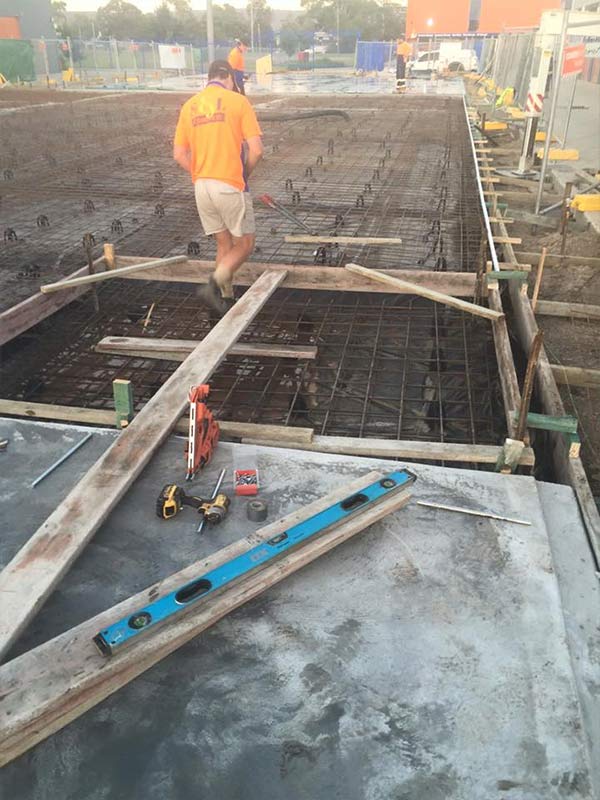 Kerb and gutter
At S&L Concrete, we are experts when it comes to kerb and gutter work. With years of experience in the industry, we can construct or repair existing concrete gutters while sticking to strict time pressures and tight budgets.
Footpath
Our experienced team have installed footpaths of all shapes and sizes for companies and councils throughout Penrith and the Blue Mountains. Whether your footpath is in a commercial space or in a local park, we'll be more than happy to get the job done.
Lintel drain pits
As local residents, we understand the effect stormy weather can have. That's why we offer construction services for lintel drain pits, allowing you to effectively drain heavy rain and stormwater before it can damage your property.
Carparks
If you need a carpark constructed for your business or office, look no further than S&L Concrete. We can build carparks of all shapes and sizes, designing them to perfectly fit with your personal needs and specifications.